"One story from this latest tour of the east coast involves finding a replacement bass guitar after the first gig in New York. Guitar Centers are wonderful, ubiquitous places with lax return policies staffed full of whimsical, unique employees eager to help sell you a long term $80 warranty on an item that costs $20. And there's a fine line between exciting and exhausting. Let's just say we crossed it after the 7th or 8th store in the northeast.'
NEUFUTURE Interview
"Old Man and the Cinnamon Girl" shows off Greg Hoy's soulfulness for he creates a world that feels so vivid and real.


BEACHSLOTH

'Part of why I enjoy recording songs mostly live in the studio is that once the ideal take is recorded, you're mostly finished. It's too easy with technology to keep doing version after version, take after take, fix after fix. My goal is always to get the freshest version of a song (even if it's one – as it is in this case – that I'm re-recording)!' 
Interview with SCOPE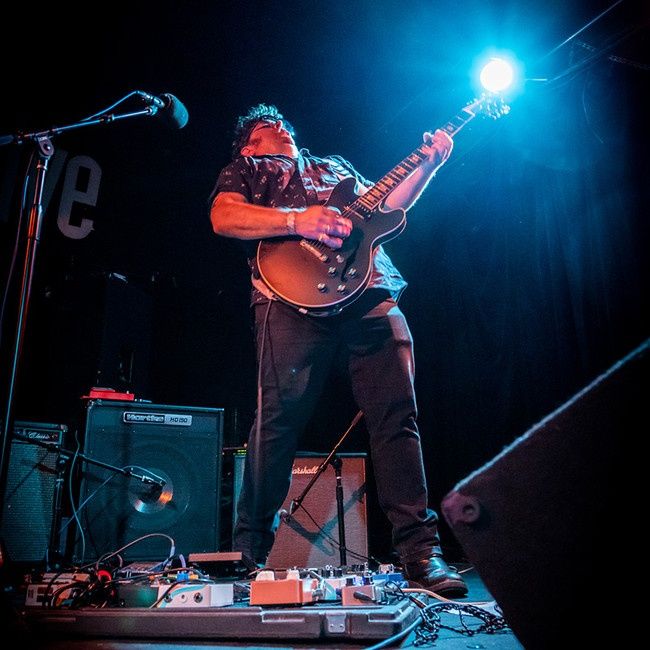 Photo: Hi Dive Denver by Karson Hallaway



'If everything's going smoothly, I think my stage banter is pretty on point. I'm probably more of a secret stand up comedian than musician, anyway.'
Interview with The Indie Source
 

'Highway 101' video premiere at Buzz Music LA
---
Q: How are you keeping focused when there is so much to do! 
A: 'The term is probably 'ruthless prioritization': what is the best use of my time right now?
Sometimes that means saying no… a lot. Like, a LOT lot.
In fact, saying no to things might be the most amazing gift you can give yourself. Try it!'
Interview with VENTS MAGAZINE
Awesome chat with Kelly at Rising Star on the Atari 2600, touring, listening to LP records, and a whole lot more!
---

Rock is being served.
BSQUARED MAGAZINE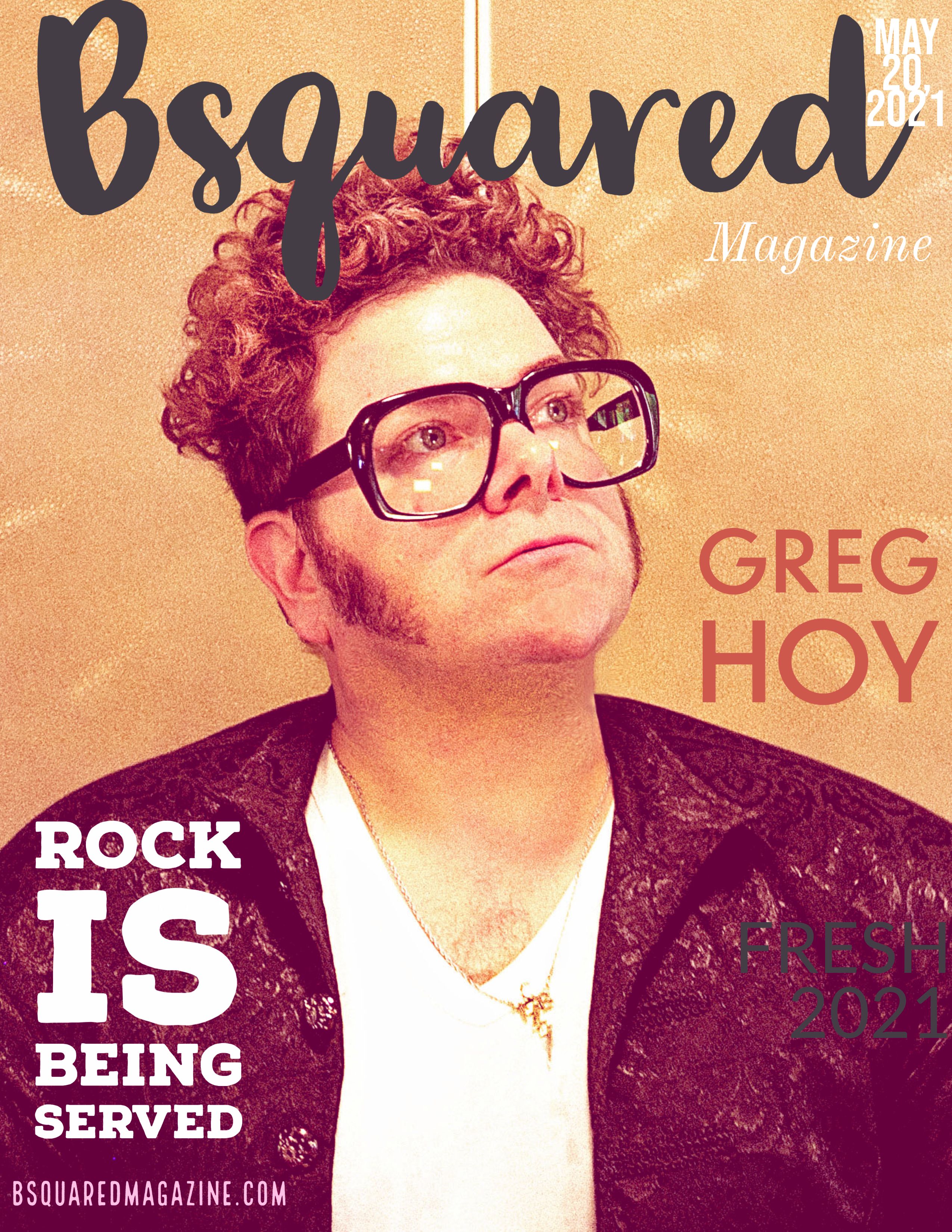 Mental health effects us all. My own journey continues. In the spirit of vulnerability, Rethink Mental Health Incorporated's Samantha talks about making music during the pandemic, mindfulness, toxic masculinity especially with the triggers we all felt this past year, and more.
 
---
'UNDERTONES OF CLASSIC PUNK ROCK ACTS SUCH AS

SEX PISTOLS

AND

THE CLASH

, MIXED IN A MORE POLISHED AND CONTEMPORARY FASHION.' 


PWRMOVES
'SHINES WITH A FOCUSED PUNK-ROCK SWAGGER' 


BROKEN 8
'

EVERYTHING FLOWS

. HIS ALBUMS NEVER SOUND LIKE A DISJOINTED COLLECTION OF TRACKS' 


DELUSIONS OF ADEQUACY
THE RECORD PRODUCER REPLACING THE ARTIST HAS BEEN TOSSED ABOUT IN THE PRESS LATELY, AND IT SEEMS THAT MANY HAVE FORGOTTEN THIS IS AN AGE-OLD CONCEPT IN THE MUSIC INDUSTRY (SEE MOTOWN). PRODUCER GREG HOY TAKES STAGE FRONT AND CENTER TO PERFORM HIS FINE
WEEZER-BY-WAY-OF-THE-BEATLES
TUNES. 
VILLAGE VOICE CHOICE 'BEST OF 2003'
'HOY'S CLEAR-EYED ROCK IS FUELED BY STRAIGHT-UP MELODICISM' 
TIME OUT NY
'FORTIFIED WITH ESSENTIAL HOOKS THAT'LL BOUNCE THROUGH YOUR HEAD
WELL AFTER THE ALBUM'S END' 
PUNK PLANET
'ON HIS SELF-TITLED DEBUT ALBUM, HOY HAS CREATED, RECORDED, AND PERFORMED TWO HANDFULS OF POWER-POP TRACKS WITH INSTRUMENTAL ELEMENTS OF THE 70S, 80S, AND 90S AND SURPRISING, DELICIOUS LYRICAL POP CULTURE REFERENCES.

THE ALBUM HAS A LOT GOING FOR ITSELF, AS DOES ITS ORIGINATOR

. HOY SHOULD PLEASE MANY POWER-POP FANS, ESPECIALLY THOSE WHO GOT INTO THE GENRE OVER THE LAST DECADE THROUGH SOME OF ITS REVIVALISTS.' 


DELUSIONS OF ADEQUACY
'GREG HOY WRITES

THE KIND OF LEFT-OF-THE-DIAL ROCK THAT
THE REPEAT BUTTON WAS DESIGNED FOR.

' 


INTERNATIONAL CORK
'IMPRESSIVE -- ACCOMPLISHED INDIE POP THAT TOUCHES ON A WIDE SPECTRUM OF SOUNDS. HOY IS THE BRAINCHILD, SOMEWHAT PREDICTABLY, OF GREG HOY OF LAST TOWN CHORUS AND YEARBOOK FAME. HOY IS RESPONSIBLE FOR ALL OF THE INSTRUMENTATION ON HIS SOLO DEBUT, AS WELL AS THE RECORDING ITSELF.' 
SPLENDID EZINE
'HOY USHERS IN THE REBIRTH OF SLACK WITH HIS LO AND LOWER-FI INDIE POP THAT RECALLS A LESS AMBITIOUS WEEZER OR A MORE AMBITIOUS PAVEMENT. THIS IS FORTIFIED WITH 10 ESSENTIAL HOOKS THAT'LL BOUNCE THROUGH YOUR HEAD WELL AFTER THE DISC'S END.'  
PUNK PLANET
'Hoy' has to be the best power pop record I've ever heard recorded entirely by one person. Is he for real? What it sounds like is a rocking quartet with Hoy's full-throated singing leading the charge. Sign me up for the next gig & see you in the front row!' 
Jack Rabid at THE BIG TAKEOVER